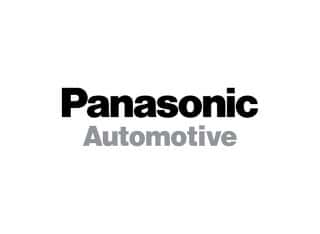 EDI integration for panasonic
fully integrated processes for high precision delivery processes EDI Communication EDI Integration

The solution
The subsidiary of Panasonic Automotive Industrial Systems Europe located in Pardubice in eastern Bohemia employs more than 1,300 people and has received three awards as the best employer in the region. When it comes to creating the technical basis for smooth Electronic Data Interchange (EDI in short) with its business partners, this company is also a trailblazer. It is the first Czech automotive company to use the IBM Sterling B2B Integrator.
Originally, Panasonic Automotive Systems Czech planned to upgrade its existing process integration systems. After an in-depth analysis, this upgrade turned out to be highly complicated and expensive, which prompted Panasonic to choose a new solution altogether, the IBM Sterling B2B Integrator distributed by its EDI service provider EDITEL. EDITEL experts were also entrusted with the implementation of the project. They made sure that the system migration was efficient and seamless.
Jan Molnár, the responsible project manager at EDITEL CZ, comments on the successful project: "The IBM Sterling B2B Integrator allows companies to securely integrate complex B2B processes involving different business partners. This solution is an especially good option for the automotive industry and its many B2B integration requirements for it allows for the easy connection of business partners while ensuring a high level of transparency for procurement processes. Orders, despatch advices, invoices and many other business documents can be exchanged in a safe and automated manner while keeping all steps traceable. In addition, all documents can be processed in the company's own ERP system."
EDI-Services for panasonic
EDI Communication
Implemented processes

ORDERS
INVOIC
DESADV
ORDCHG
ORDRSP
Benefits for panasonic
Migration from GENTRAN Server to IBM Sterling B2B Integrator
Connection of 10 leading business partners in CZ automotive industry
Introduction of more than 20 EDI message formats for handling logistics processes (including ORDERS, INVOIC, DESADV, ORDCHG, ORDRSP)

The company
Panasonic Automotive Systems Czech Ltd. is a production factory and an engineering centre located in Pardubice, Czech Republic. The company is member of a Panasonic Industrial and Automotive System division and is representing development and production base within EMEA. The company delivers advanced products and solutions in the areas of infotainment, powertrain and ADAS (Advanced Driving Assistance Systems) such as audio systems and rear view cameras to clients including Audi, Daimler, Ford, GM, Honda, Porsche; Renault, Suzuki, Toyota, VW.