EDI INtegration
Automated EDI processes for automotive B2B Integration for Automotive Flexible solution for all demands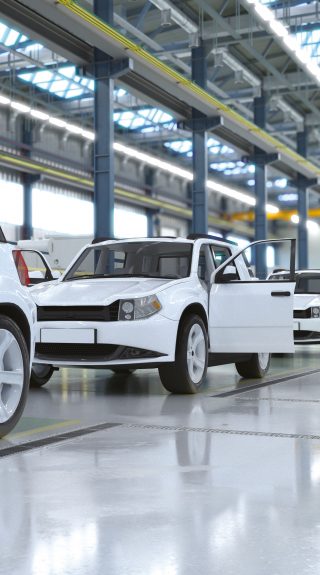 The smoother your EDI infrastructure runs, the better the efficiency of your assembly line will ultimately be. Our Automotive EDI Integration solution focuses on simplifying complex manufacturing processes.
We offer a top notch EDI service that consolidates your internal and external systems. It's a single, flexible platform designed to let you communicate with all your business partners, keep an eye on your current workflows, reduce cycle times and ensure smooth and transparent JIT or JIS operations.
reliable EDi communication
The EDI communication processes with your business partners run in real time via our secure, highly reliable EDI platform. All transactions are logged and secured. Customized notification alerts can be set up as needed. This allows for the fully automated exchange of forecasts, call-offs and/or ASNs. All relevant automotive-specific EDI standards and protocols are available to ensure maximum flexibility when communicating with your business partners.
Fast supplier onboarding
The Partner Management service by EDITEL ensures the swift, seamless connection of all involved business partners. This will give you not only a customized top notch EDI solution, but also the option of introducing fully automated supply chain operations can be thus initiated.

Your benefits
Automated manufacturing processes (incl. ASNs)
No manual data entry necessary
No operational downtime
Automotive data standard compliance
Swift partner onboarding (TIER1, TIER2, TIER3,…)
Reduced cycle times in the manufacturing process
Improved customer satisfaction
Improved inventory visibility
Top notch security standards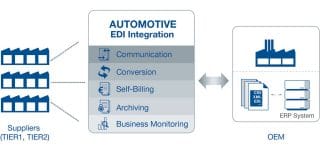 Smooth data exchange between OEM and supplier including conversion, archiving and monitoring of data.
Our solution supports
Standard automotive EDI formats: EDIFACT, VDA, ODETTE, X.12, etc.
Communication protocols: OFTP, OFTP2, AS2, FTP, SFTP, VAN 2 VAN, etc.
Exchange of data with all business partners
Mapping and conversion services
Business Monitoring
Alerts and notifications
Automated generation of acknowledgment files
File analysis and validation WANT TO LEARN MORE? Please contact us